Official dilpomas delivered by the French Education Ministery
Diplôme d'études en langue française (DELF) Diplôme approfondi de langue française (DALF) Official diplomas delivered by the French Education Ministery valid for life.
The general version is available for A1 to B2 levels for the DELF and from C1 to C2 for the DALF
DELF and DALF diplomas are meant to foreign candidates or French originally from a non-french-speaking country and not holder of a french official diploma such as public university or secondary school. DELF and DALF are independant : candidates can register to the exam of their choice. At each level, 4 skills will be evaluated : listening, speaking, reading and writing.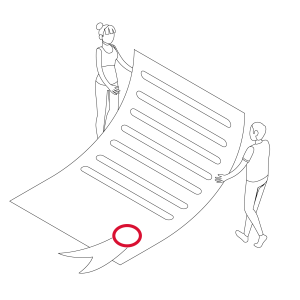 Arjun Krishnan
Electrical ingeneering student, I was learning french for fun and to do something different from my studies in my spare time. Progressively I have developped a strong passion for the language. I started learning french while I spent some time on Maurice Island. I was only learning one language but french also helped me to clearly express myself. I was pretty much an introvert at this time of my life, french gave me the trust to express myself in front of others. Indeed, I then decided to improve my level and pass the DELF exam. The DELF B2 exam was a required skill in order to work at Amazon as we were working on the french catalog and required to communicate with french customers.
