Atelier galette des Rois !
January 24 @ 8h00

-

17h00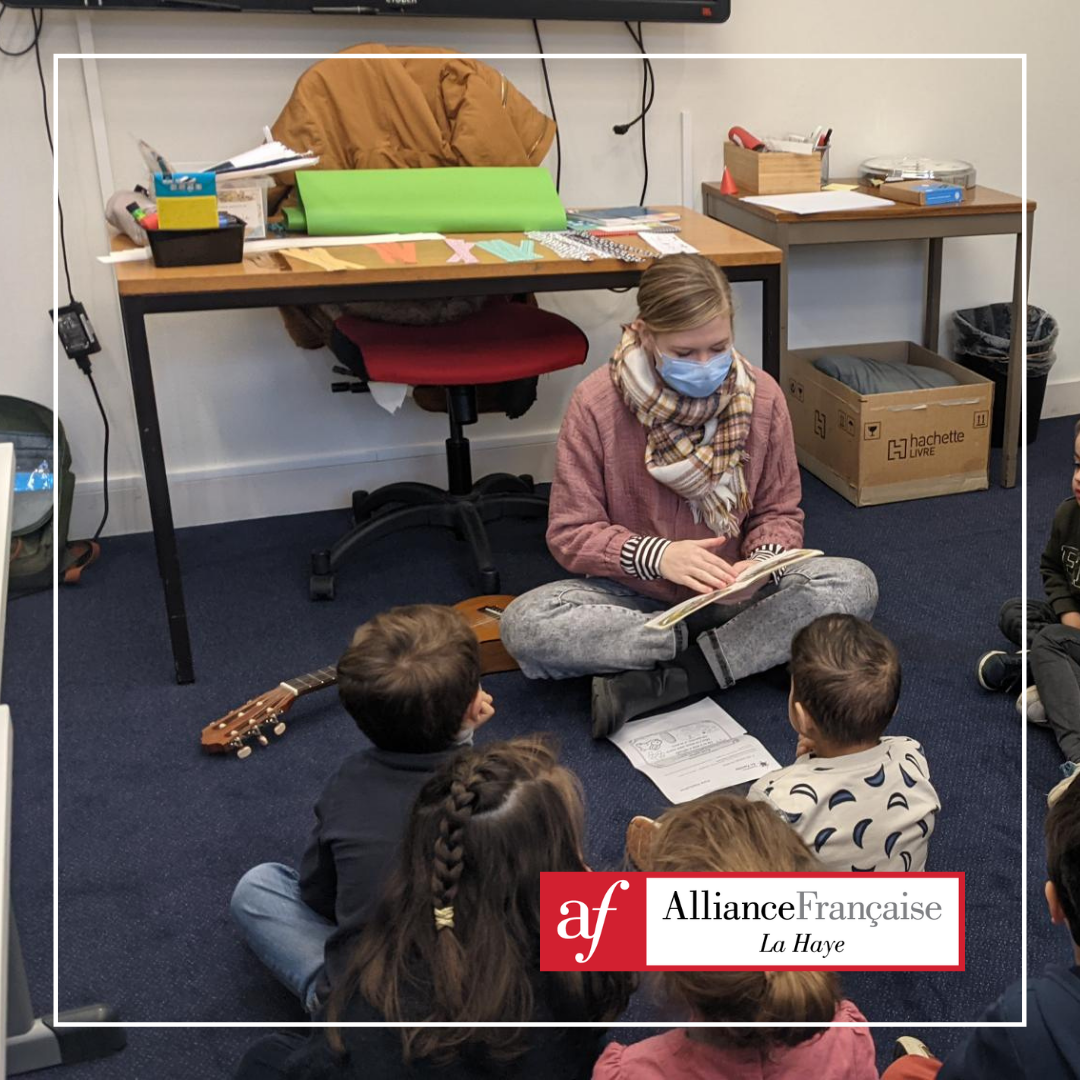 FR : Ce mardi a eu lieu l'atelier galette des rois avec les 3/6 ans ! Pauline Geoffroy a conté la fameuse histoire de "Roule Galette" en compagnie de sa guitare. Ensuite, les enfants se sont couronnés avec des couronnes fabriquées par leur propre soin. Quelle joie de célébrer tous ensemble la traditionnelle Epiphanie!
EN : This Tuesday the "Galette des rois" workshop took place with the 3/6 years old! Pauline Geoffroy told the famous story of "Roule Galette" with her guitar. Afterwards, the children crowned themselves with self-made crowns. What a joy to celebrate the traditional Epiphany together!
DU : Deze dinsdag vond de workshop "Galette des rois" plaats met de kinderen van 3/6 jaar! Pauline Geoffroy vertelde het beroemde verhaal van "Roule Galette" met haar gitaar. Daarna kroonden de kinderen zichzelf met zelfgemaakte kronen. Wat een vreugde om samen de traditionele Driekoningen te vieren!