CONFÉRENCE OH! VISITE DE LA VILLE DE DELFT
October 7 @ 10h30

-

12h30

€10.00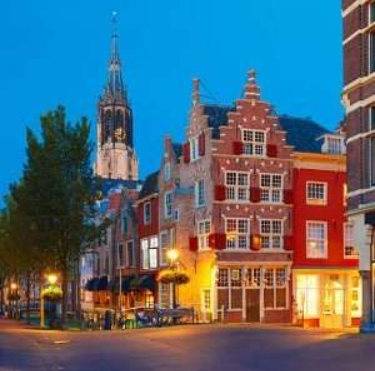 Tour de ville en passant par « LA » petite ruelle de Vermeer, le canal du Vieux Delft (Oude Delft) où tout a commencé. Delft obtient en 1246 ses droits de cité et, grâce à sa position stratégique, se développe économiquement, notamment grâce au commerce de la bière et des draps. Viendront plus tard, les faïences et les épices, avec le Siècle d'Or. Au 18ème siècle, Delft s'enlise et ne s'épanouira à nouveau qu'à partir du milieu du 19ème siècle avec l'inauguration de la gare ferroviaire, qui permettra la création d'usines et l'ouverture de la future Université technique.
City tour through "THE" small alley of Vermeer, the canal of Old Delft (Oude Delft) where it all began. Delft was granted city rights in 1246 and, thanks to its strategic position, developed economically, especially through the beer and cloth trade. Later on, the Golden Age brought about the production of earthenware and spices. In the 18th century, Delft became bogged down and did not blossom again until the middle of the 19th century with the opening of the railway station, which allowed the creation of factories and the opening of the future Technical University.
Stadswandeling via het steegje van Vermeer, de Oude Delftse gracht, waar het allemaal begon. Delft kreeg in 1246 stadsrechten en ontwikkelde zich dankzij de strategische ligging economisch, vooral door de bier- en lakenhandel. Later, in de Gouden Eeuw, werden aardewerk en specerijen geïntroduceerd. In de 18e eeuw verzandde Delft en kwam pas weer tot bloei in het midden van de 19e eeuw, toen het station werd geopend en er fabrieken kwamen en de toekomstige Technische Universiteit werd geopend.