Meeting and signing sessions with Sandra Vlasblom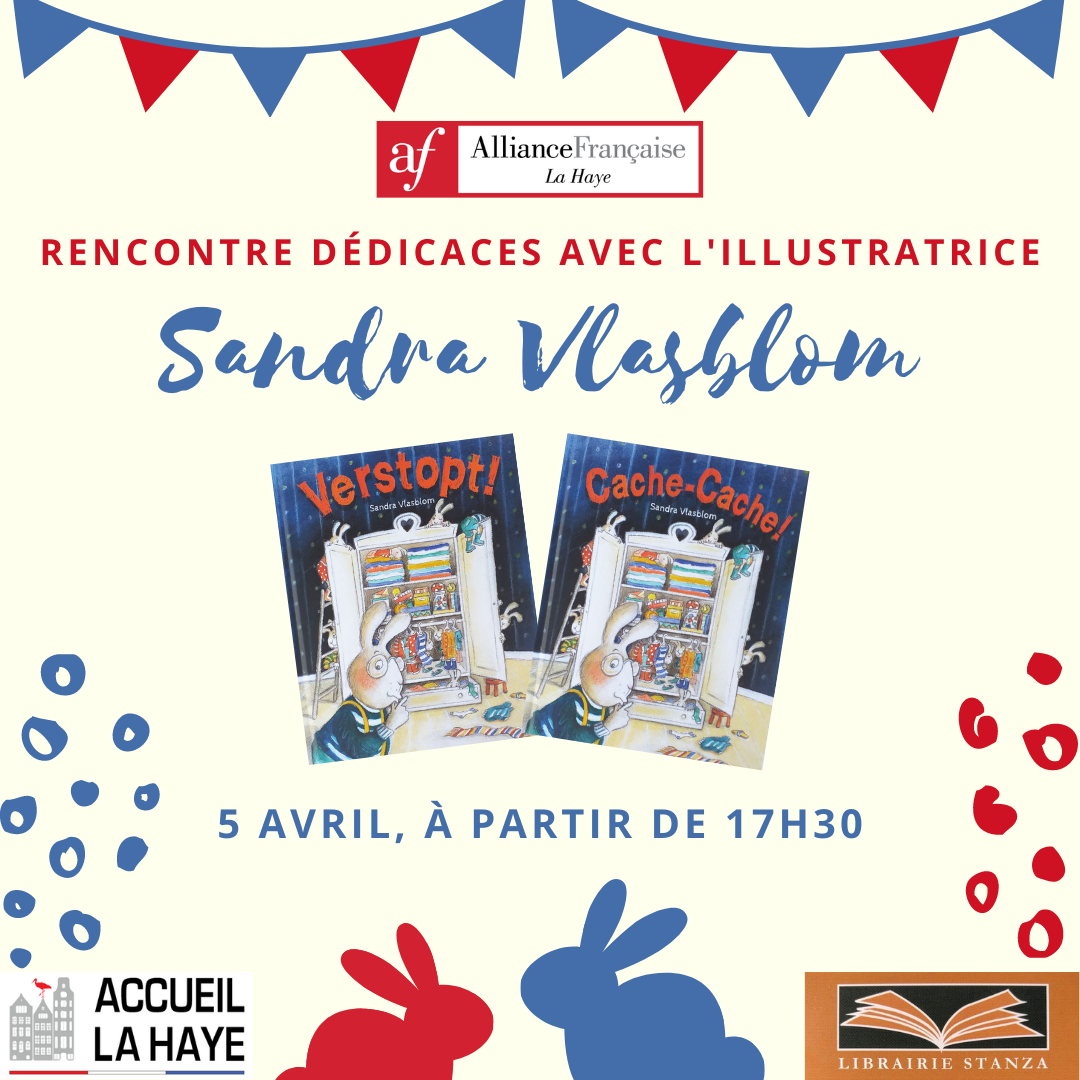 The Alliance Française of The Hague, in partnership with the Accueil de La Haye and the Stanza Bookshop, presents a new signing session with the illustrator Sandra Vlasblom for her first children's book "Cache-Cache! "in French and "Verstopt!" in Dutch!
Sandra Vlasblom graduated from the Willem de Kooning Academy in Rotterdam and although she is originally from Dordrecht in the Netherlands, it was in Brussels that she gained a lot of experience as a graphic designer. Already drawing, soft, funny and caring animals are part of her world. When she returned to the Netherlands 6 years ago, she was able to pick up her pencil and realise her passion, her dream of creating children's books.
Copies of the book, in both languages, will be available on site thanks to the Stanza bookshop.