Novel writing workshop
March 24 @ 18h00

-

April 7 @ 21h00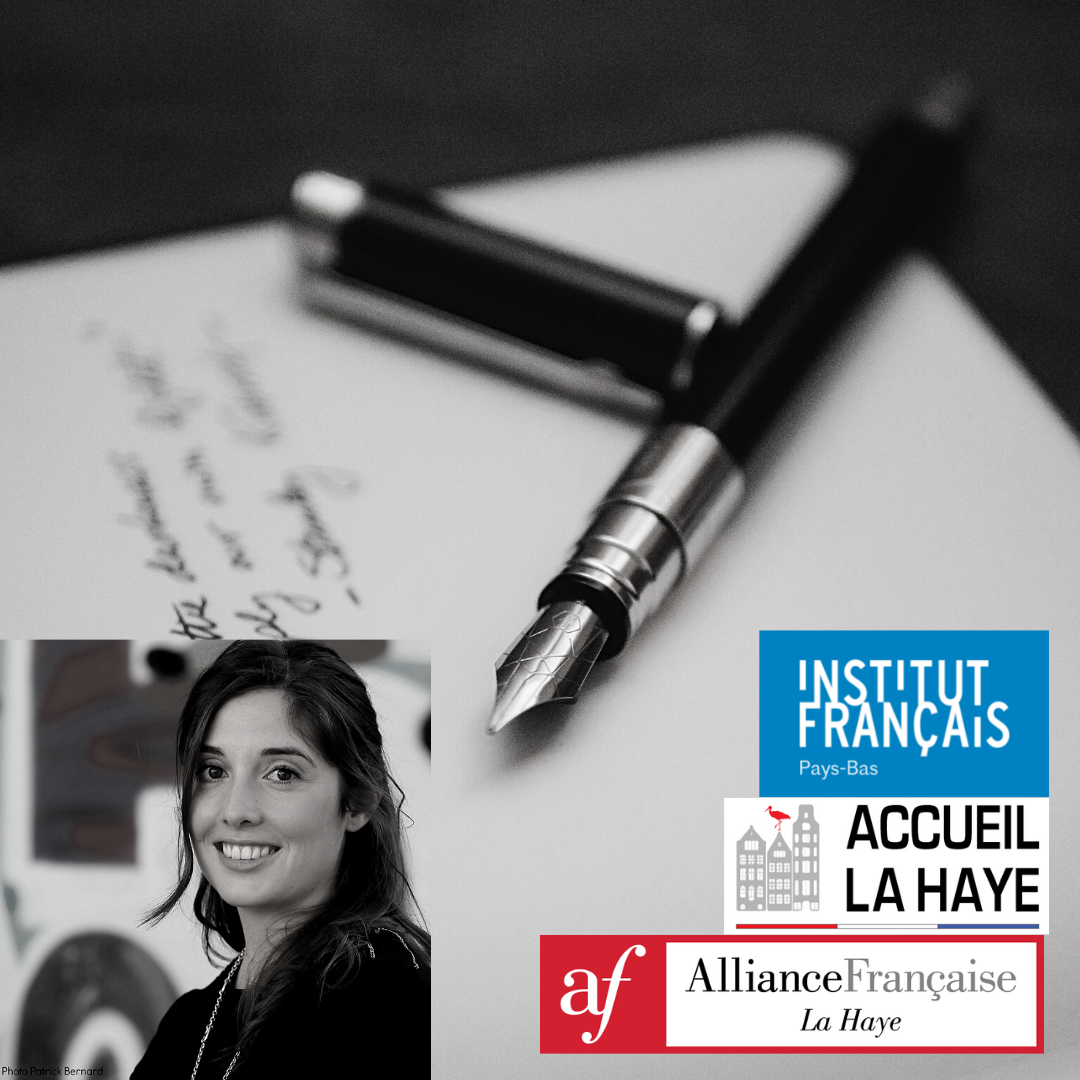 In partnership with the Accueil de la Haye and with the support of the Institut Français des Pays-Bas we are pleased to offer you a writing workshop with Marie Vareille, a French novelist whose first 6 novels have sold more than 400 000 copies!
Have you always wanted to write a novel, but didn't know where to start? Have you written twelve story outlines, but are still stuck on page twenty-five? After the three sessions of this writing workshop, you will know how to create and present your characters, you will have thought about your story and its structure, and you will have the keys and the motivation to see your project through.
Please note that the number of places is limited.
An advanced level of French is required.
Duration: 09:00
Thursday 24 March 2021: 18:00-21:00
Thursday 31 March 2021: 18:00-21:00
Thursday 07 April 2021: 18:00-21:00
Price: 110 Euros
Registration in the "French +" category: Atelier écriture de roman avec Marie Vareille – Alliance Française de La Haye (aflahaye.nl)