Atelier de peinture spécial Saint-Nicolas
December 3, 2022 @ 10h00

-

11h30

€15.00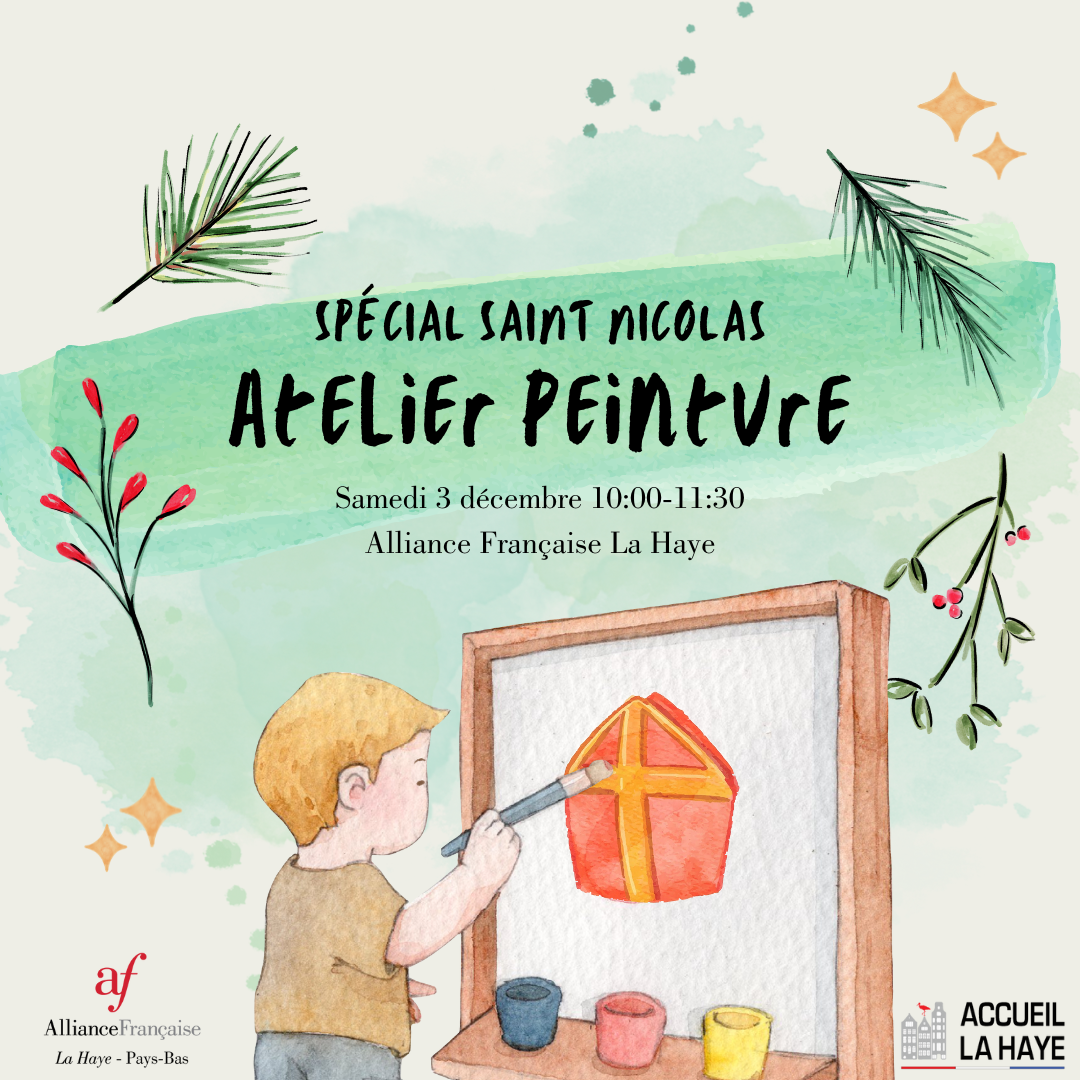 Venez fêter la Saint Nicolas (Sinterklaas) à l'Alliance Française ! Véritable tradition aux Pays-Bas, elle n'est que peu célébrée en France : c'est l'occasion parfaite de s'ouvrir à une autre culture tout en améliorant son français et sa créativité !
Lors de cet atelier, les enfants auront l'occasion de réaliser une peinture sur le thème de la Saint Nicolas avec notre professeure spécialiste du public enfant Pauline Tournou.
Public : enfants de 5 à 8 ans.
Prix : 15 € par enfant sur réservation.
Come and celebrate Saint Nicholas (Sinterklaas) at the Alliance Française! Though Saint Nicholas is the pride and joy of children all throughout the Netherlands, it is rarely celebrated in France: this is the perfect opportunity for your child to open up to another culture while improving their French and their creativity!
During the workshop, the children will be able to create a painting about Saint Nicholas, supervised by our teacher Pauline Tournou who specialises in working with children.
Target audience: children between 5 and 8 years old.
Fee: 15€ per child, booking mandatory.