Signing session with Jean-Luc Deglin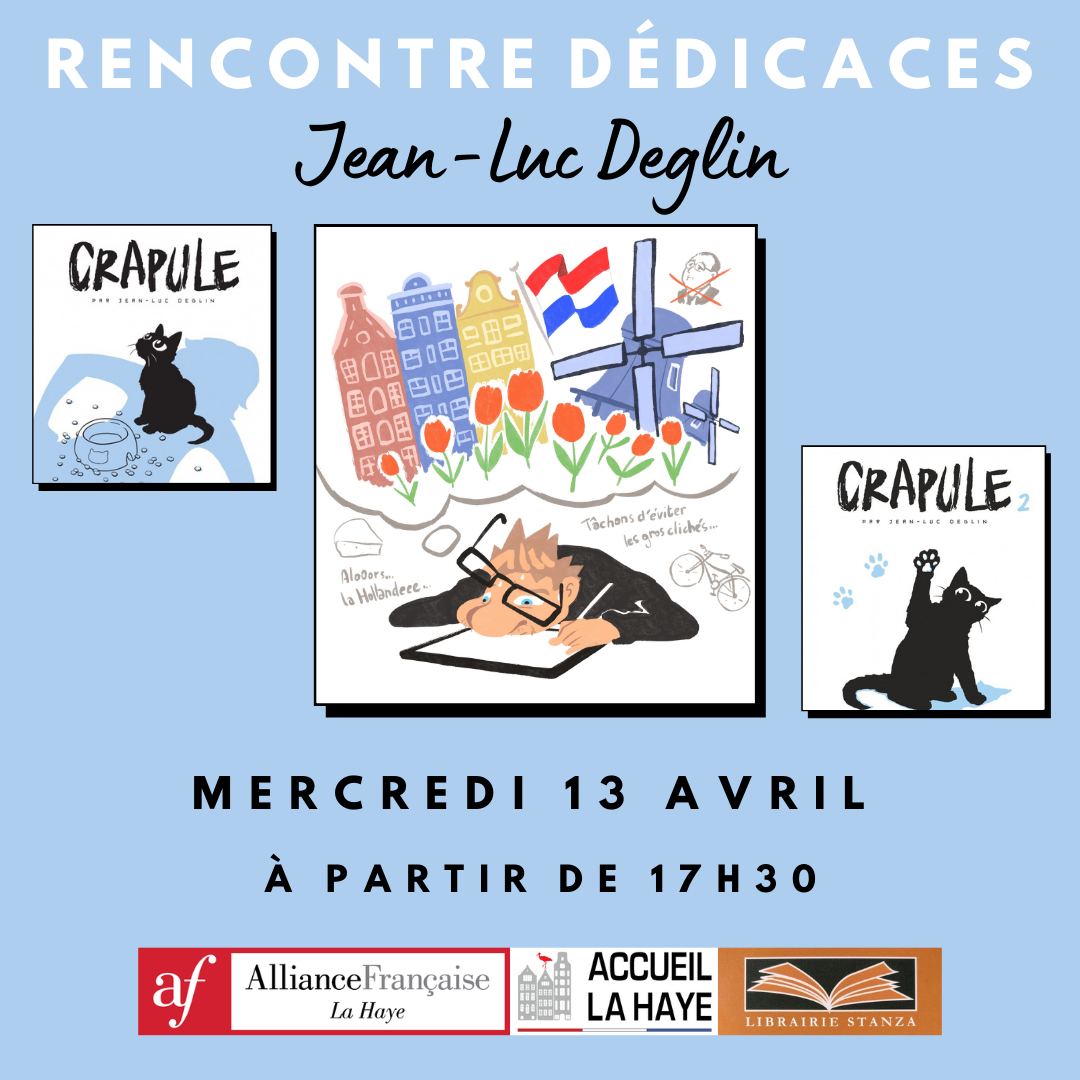 In partnership with the Stanza bookshop and the Accueil de La Haye, the Alliance Française of The Hague is pleased to welcome Jean-Luc Deglin, a French comic book author. Born in the suburbs of Paris, he studied literature before turning to his lifelong passion: drawing. He began by drawing famous cartoon characters for a card company based in the south of France. Then he tried his hand at cartooning and tried his hand at almost every job related to comics: layout artist, colourist, logo designer, before becoming a comic book author (Crapule, 2 volumes published). He has been drawing for many years in various comic strip magazines (Spirou, Tchô!). He is currently working on the third volume of the adventures of the cat Crapule.
Copies of the books will be available for sale, on site, thanks to the Stanza bookshop.