The theatre-workshop, animated by Pascal Milard, is based on the delight ! Taking place on saturday mornings, it consists of a set of exercises about the creation of characters and the exploration of the dimension of acting. This leading to the creation or adaptation of a play that will be presented in front of a public of loayal fans. The minimum french required level to join is B1.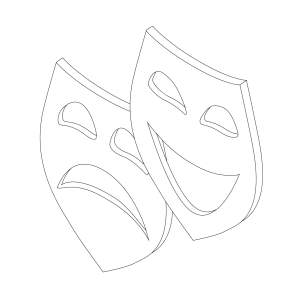 C'est en faisant que l'on apprend !
Un projet de spectacle trimestriel et des ateliers thématiques avec un programme tout au long de l'année.
Un formateur en expression dramatique avec une formation et une expérience de metteur en scène.
Que vous n'ayez jamais fait de théâtre avant ou que vous ayez déjà une certaine expérience, que le français soit votre langue maternelle ou non, vous êtes les bienvenus.