The theatre-workshop, animated by Pascal Milard, is based on the delight ! Taking place on saturday mornings, it consists of a set of exercises about the creation of characters and the exploration of the dimension of acting. This leading to the creation or adaptation of a play that will be presented in front of a public of loayal fans. The minimum french required level to join is B1.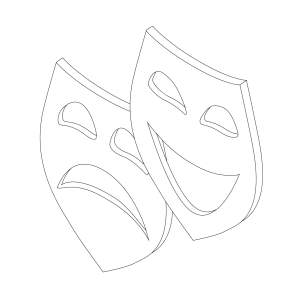 It's by trying that you learn !
A three-monthly play project et thematic workshops with a year long programm.
A trainer in dramatic expression with a background and an experience as a theater director.
Either you already have some experience or are a total beginner, either french is your mother tongue or not, please feel welcome to join.