Learning french while having fun !
Supervised by specialized and energetic teachers, the children are gathered regarding their ages and levels.The children will get involved in multiples entertaining activities : writing press articles, exhibition organization, arts and crafts, poems writing, … They will learn threw the reading of tales and stories, but also using the game as a mean to improve their language level.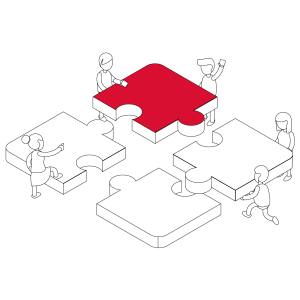 Why should you choose the Alliance Française de La Haye ?
It's when we try that we learn !
Learning a language often go through the use of games. The Alliance Française offer different types of games : cards, dominos, memory, interactive games on the digital touch screen board.
Every classroom is equipped with digital devices bringing an important teaching support supplementing the classical use of book methods.
Native, energetic, certified teachers trained with the latest teaching methods.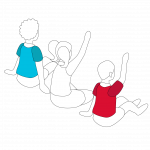 Is your child speaking french at home? Has he been studying in a french school? Those courses will allow him to broaden their oral and written skills.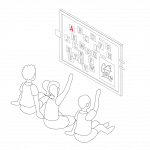 Your child doesn't speak french fluently? But is he learning it at school?
Those courses will allow him to acquire solid foundations in french language.