French courses are aligned with CEFR levels: A1, A2, B1, B2, C1 & C2
To know your current level you can do the placement test online. You will be placed in a class of appropriate level and you will progress with confidence.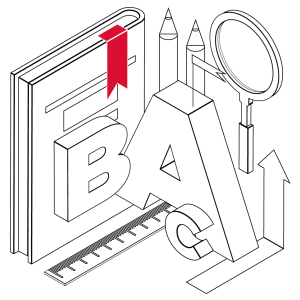 The objective is to perfect and develop students' linguistic and cultural skills. They are oriented towards the course that corresponds to them after having passed an individual positioning test.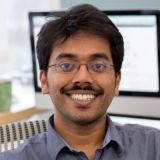 Arjun Krishnan
Electrical ingeneering student, I was learning french for fun and to do something different from my studies in my spare time. Progressively I have developped a strong passion for the language. I started learning french while I spent some time on Maurice Island. I was only learning one language but french also helped me to clearly express myself. I was pretty much an introvert at this time of my life, french gave me the trust to express myself in front of others. Indeed, I then decided to improve my level and pass the DELF exam. The DELF B2 exam was a required skill in order to work at Amazon as we were working on the french catalog and required to communicate with french customers.
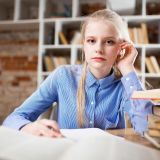 Charlotte
Lawyer
At the Alliance Française, the pedagogical progress is fine to me, the teachers are very sensitive; moreover; I appreciate the possibility to be able to communicate with other students all coming from every cordner of the world. Futhermore, the different ressources available on Alliance en ligne are forming a preciouos learning tool. Why did I choose the Alliance Française de La Haye? Excellent teachers and a welcomong environment to study !
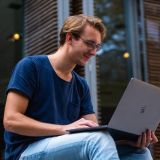 Geert
Engineer
Our teachers are French and the communication in class is in french language. We speak french ! My teachers are always there for me when I am encountering any difficulties, more precisely on grammar and pronunciation. It helps me to assimilate more easily the french language. This way, if you would like to learn french , I would strongly advice you to register at the Alliance Française de La Haye.
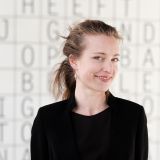 Cordula
Violinist
The school is working with the latest material available which imply working on every skills and on a wide range of subject allowing myself to use the language with swift and efficient results.
