Test d'Évaluation de Français
Created by the CCI (Chamber of Commerce and Industry) Paris Ile-de-France, the TEF is an international reference exam that measures your level of knowledge and skills in French.
We organize sessions on regular basis. If you would like an individualized session, choose the "on demand session" option when you pay. We can arrange a session for you within two weeks, during our business hours.
The exam is available in different versions:
TEF
TEF Canada
TEF Québec (TEFAQ)
TEF Naturalisation
The certificate is valid for 2 years.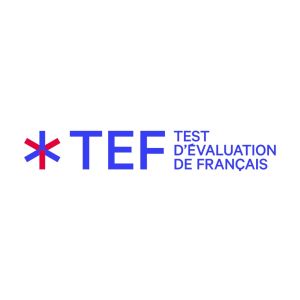 Our products "DIPLOMAS & TESTS" :
You have a certificate of level of your language skills.
Measure your progress in French and value them.
Justify your French skills for personal, academic or professional purposes.
Increase your chances in the professional field (internship, recruitment, promotion, mobility).