JOURNÉES PORTES OUVERTES EN LIGNE !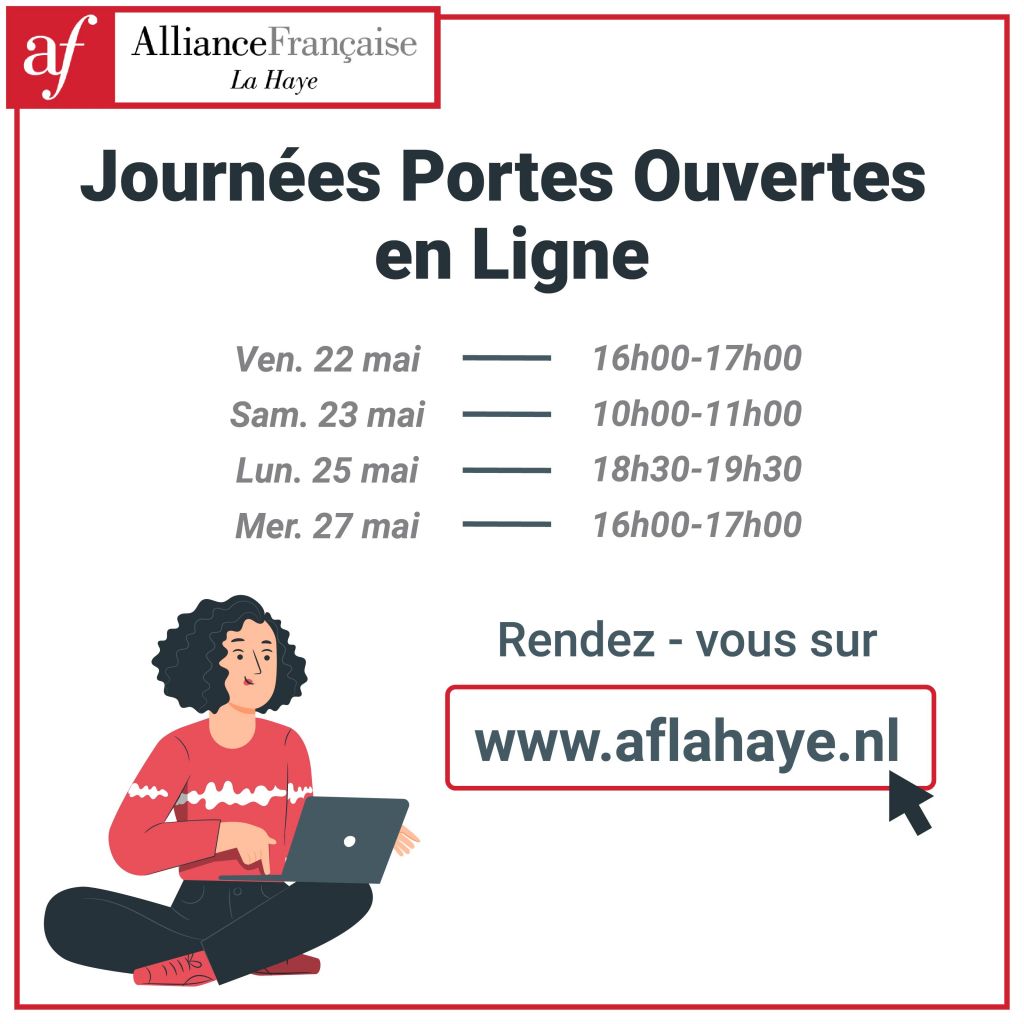 CURIOUS ABOUT OUR online CLASSES? WOULD YOU LIKE TO TEST OUR PLATFORM? ATTEND AN snipet OF A CLASS?  OR do you HAVE QUESTIONS TO ASK US?
We offer you online "Open Days" :
When:
Friday 22 May (16h-17h),
Saturday 23 May (10h-11h),
Monday 25 May (18h30-19h30)
Wednesday 27 May (16h-17h)
where: www.aflahaye.nl
ON THE PROGRAMME:
Discover our virtual classroom,
Discover our methods and pedagogy,
A privileged moment of exchange to ask your questions and receive personalized advice!
SEE YOU THEN !