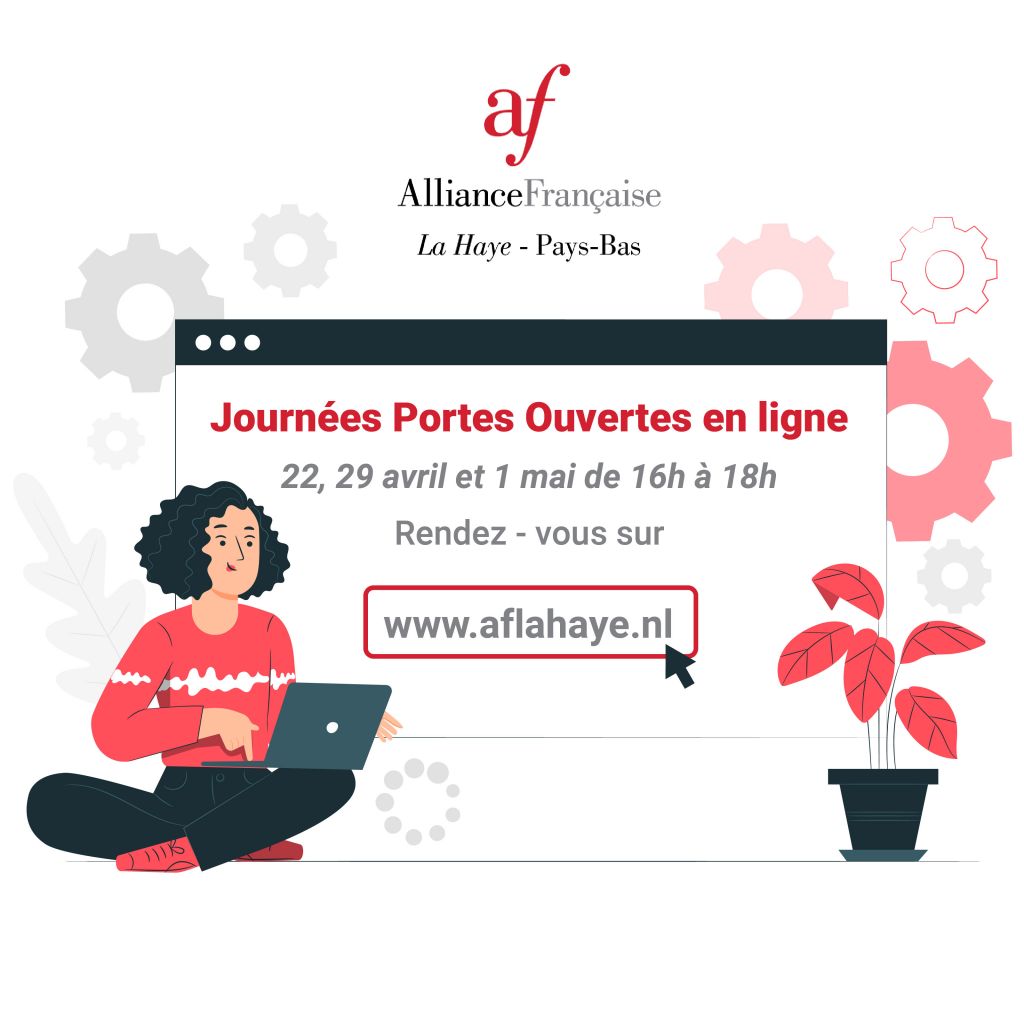 DOES TAKING AN ONLINE COURSE SEEM COMPLICATED TO YOU?
We offer you online "Open Days" :
When: Wednesday 22, 29 April and Friday 1 May 2020, 16h – 18h
Where: www.aflahaye.nl
ON the PROGRAMME:
Discover our virtual classroom,
Discover our methods and pedagogy,
A privileged moment of exchange to ask your questions and receive personalized advice!
see you then !