The current period is also an opportunity to take advantage of the online system to pool and make beautiful appointments to share.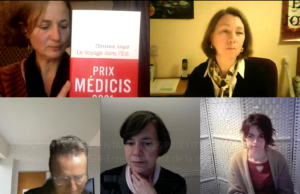 And in November, we had the opportunity to organise a second online edition of the presentation of the 2021 literary prizes (Goncourt, Renaudot, Fémina, etc.) by Marie Masi, head of the French department at the bookshop Stanza.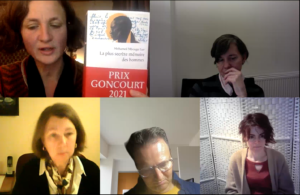 This event in partnership with the Accueil de la Haye, the Alliance française de Rotterdam and Français du Monde ADFE was first of all an opportunity to learn more about the history of these literary prizes and the reasons for this abundance so specific to France, and then to gather Marie's opinions on the different prize winners and to exchange ideas together.
To watch the meeting in its entirety: https://youtu.be/5NnVri2xoEQ
See you in November 2022 😉.